Author: Trisha
Beta: kazlynh
Rating: NC17 in places
Artwork: Myself and the incredibly talented _tayler
Summary: Follow on from 'The Bourne Supremacy'
Feedback:Yes please
Chapter 1
(
Chapter 2
Collapse
)
Title: The Good Samaritan
Current Location:

sofa

Current Mood:

pleased

Current Music:

the sound of the rain
Author: Trisha
Beta:
kazlynh
Rating: NC17 in places Bourne/Kirill slash, dark themes
Artwork: Myself and the late, incredibly talented
_tayler
Summary: Follow on from 'The Bourne Supremacy'. It's the first time I've seen this community so I thought it would be nice to post my story here.
Feedback:Yes please
(
Enjoy
Collapse
)
Title: The Good Samaritan
Current Mood:

refreshed
Dreamwidth Studios
(a new LJ clone without the LJ business shenanigans (we hope)), I just started the Bourne Series community over there.
Reposting of old work from LJ to DW is highly encouraged!
Bourne Again
(I know, I know, but I can never resist a dreadful pun.)
Just a heads up. If anyone here is migrating or has migrated over to
I made a picspam for a challenge @
picspammy, and I thought I'd share.

One of the best scenes in the entire series in my opinion.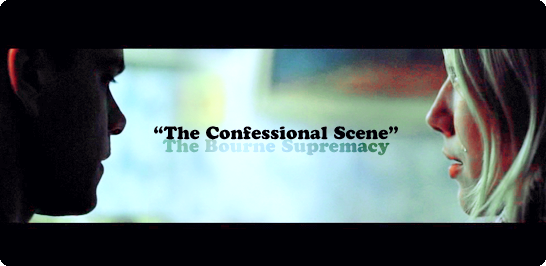 ( to the awesomeness + director's audio commentary )
grav_ity
:
Jason Bourne/Nicky, Paris, before it all went bad
. Spoilers for
The Bounre Identity
. PG.
Prompt by
I would like someone who is familiar with the films (and the original three books), weapons, government, and European countries (Middle Eastern countries are also a major plus). Also someone who is willing to let me bounce ideas off of them (and even give me their two cents) would be WONDERFUL, especially if I hit a snag in the writing process.
Here are two of my works in the Bourne fandom:
The Bourne Paradox
(
completed)
Danny Zorn Was Here
(
in need of beta)
Either leave a comment or contact me through private message. I look forward to hear from fellow Bourne fans!
I'm writing another piece for the Bourne verse (yay!!) and I need the wonderful service of a beta reader.
Current Music:

John Powell - Moscow Wind Up
Which one of the trilogy movies was your favorite?